We use professional grade Birth Pool in a Box pools which community midwives are both familiar with and confident in using.
The Professional grade pools are designed for multiple use. They have a reinforced base and are made from thick 0.55mm material. This is the optimum strength and no other inflatable, even with thicker material, has a Warranty and Use guarantee.
We offer a choice of pool model. The Mini Birth Pool in a Box requires 40% less water taking around 2.5 baths to fill. The Regular model of the pool provides space for birth partners to join mummy in the pool and takes roughly around 4 baths to fill.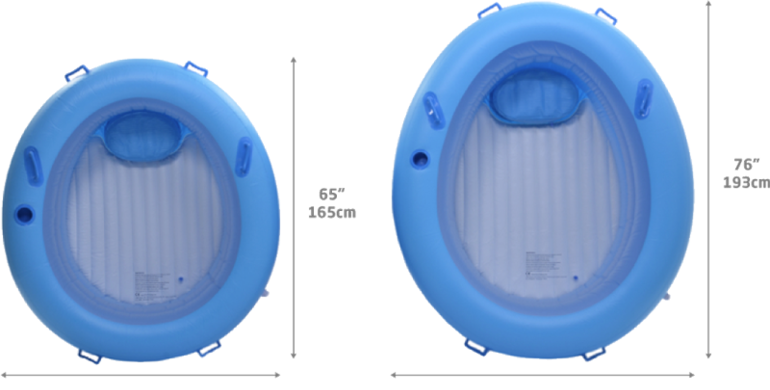 All the birthing pools we hire come with the following items:
Electric Emptying Pump
Electric Air Pump
Professional Branded Liner (not a generic liner as some companies use)
10 Meters of non-toxic food grade hose pipe
Ground Sheet
Thermometer
Tap Connector- We will happily match up a connector which is suitable for your style of tap
Sieve
Comprehensive instructions
Round the clock telephone support


Reserve your choice of pool today for free! We don't take a deposit to reserve your pool & we have no cancellation fees. Once you have reserved your pool we will contact you at 36 weeks of your pregnancy to confirm that you still wish to go ahead with your Home birth & your midwife has given you the go ahead. At this point we can arrange your delivery on a day which suits you. No money is payable until the day before your pool is delivered.
Call us on 07447633627 to Reserve yours today.