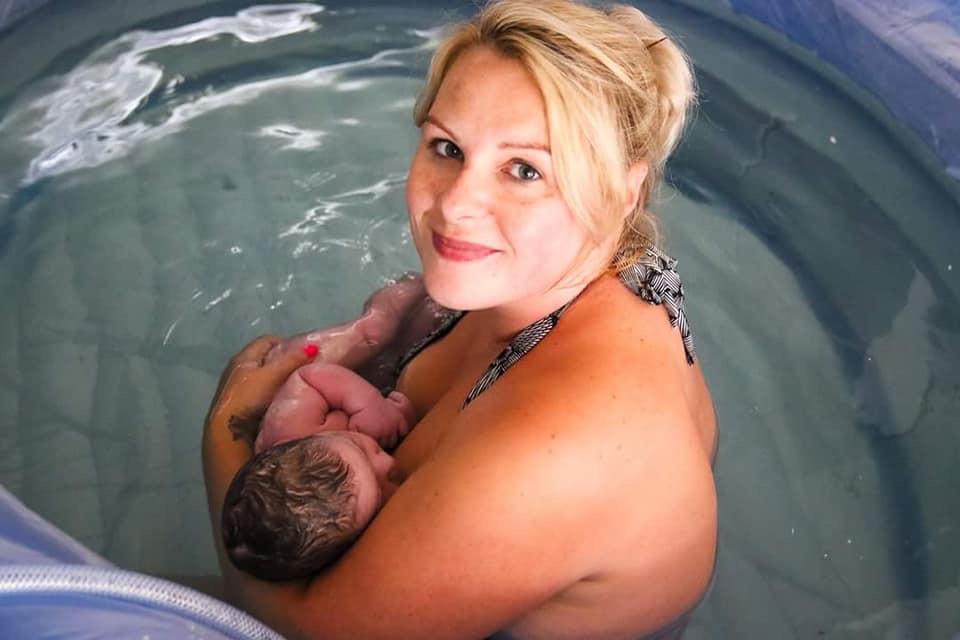 We hire professional grade Birth Pools in a Box Mini and Regular pools. Our Birth Pools in a Box are just £130 for 7 weeks hire. All our pools come with everything you need for your home birth. Delivery & Collection are Free. We deliver all over the UK, using DPD Next Working Day, you will receive a 1hr delivery window, sent to your mobile phone on the day of delivery. Once baby has arrived simply get in touch via phone, email or text message and we will arrange for the pool to be collected from your home on a day which is convenient for you. No need to print any labels! We will take care of everything. We provide phone support during the evenings and all weekend, should you require any support whatsoever you can contact us anytime and we will be more than happy to help!
The Initial hire period is 7 weeks, however if you do require your pool for longer this is no problem at all and you will not incur any additional fees. All we ask is that you keep us informed.
Here at Gentle Births we understand that giving birth is a truly amazing and rewarding experience. The feeling of holding your baby in your arms for the first time is the most precious moment ever. That's why our aim is to take any stress out of arranging your home birth by giving you time to relax and enjoy the experience. Having a home birth gives you the opportunity to be in control of your birth. How you give birth should be your own personal choice. However, it is always advisable to discuss your home birth with your midwife. It is also advisable to involve your family when making the decision. We have been supporting families with their waterbirths for over 4 years, during that time we have been privileged to play a small part in hundreds of our wonderful customers beautiful birth stories. We are so greatful for all our lovely testimonials and we pride ourself on our personal customer service. We are proud to be recommended by Midwives and Homebirth groups across the country. Let us help you achieve your home waterbirth!
Book your Birthing Pool Today for free!
Reserve your choice of pool today for free! We don't take a deposit to reserve your pool & we have no cancellation fees. Once you have reserved your pool we will contact you on the 36th week of your pregnancy to confirm that you still wish to go ahead with your home birth & your midwife has given you the go ahead. At this point we can arrange delivery on a day which suits you. No money is payable until the day before your pool is despatched. It is recommended that you have your pool when you reach 37 weeks of your pregnancy, as this is the point when you are considered full term.
Here's what one of my latest mummy's had to say:
"WOW amazing service from Ceri. My partner wanted to buy a new birth pool and I'm so happy we didn't and that we rented from you as there was things we needed in the box that we would never have thought of ourselves . The service was amazing and I highly recommend you. I felt completely at ease, relaxed & I had great communication with any queries I had. Best experience of my life having my 2nd daughter at home with what ended up being a unassisted home birth . Thank you so much."
Why Choose Birth pool in a box